Get Started Today!
To learn more about Business Abilities, visit our YouTube channel and view our introductory video!
Each year an increasing number of persons living with disabilities and chronic health issues are considering self-employment as a viable career option. The Business Abilities website will give you the tools you need to research your business idea and prepare your business plan. Once you have your venture started, the website will continue to provide you with access to webinars and tutorials to help you manage and grow your business.
According to a 2012 Statistics Canada survey on disability, over 14% of Canadians aged 15 years and older reported a disability. In addition, while the employment rate for persons living without a disability aged 24 to 64 is 79%, only half (49%) of persons living with a disability are employed.
Other Online Training Opportunities:
Make A Change Canada also offers online Certificate Programs in Applied Web Development and Design. In as little as six months you can build your own website and gain valuable technology skills using industry-standard Adobe CC, Bootstrap, and light coding tools such as Brackets. Earn your digital technology certificate online as you build your business from the comfort and convenience of home.
Your life. Your career!
Small Business Tips
By Bruce Lacroix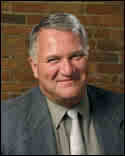 There are thousands of ideas out there for new businesses. The opportunity has never been greater! But what kind of business should you start? Here are a number of ideas from the very popular workshop and conference topic, "101 Business Ideas to Start for Under $1,000."