Employer Services
Employer Services
Reach the Next Level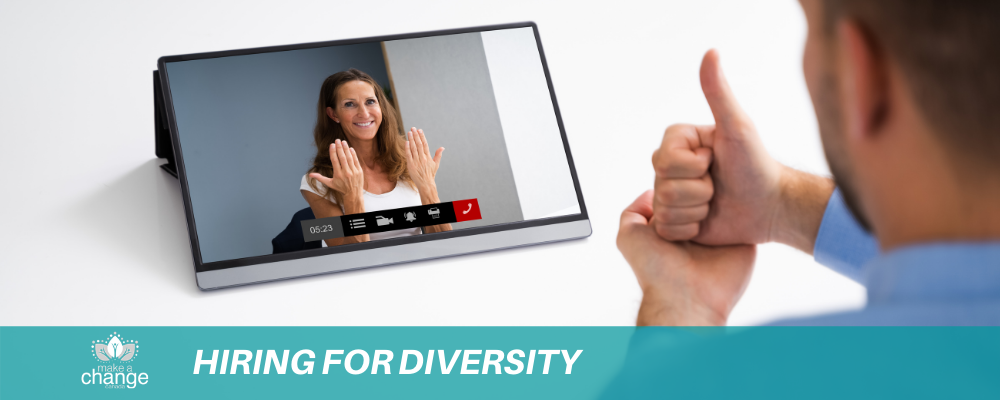 You've determined that including a commitment to diversity is not only a positive thing to do, but will enable your business to hire skilled employees you have not previously considered.
Through detailed interviews to determine your needs, a thorough review of your business technology capabilities, and the opportunity for financial assistance, our new GoRemoteNow program can work with you to access a talent pool of candidates to assist you in growing your business.
Our team of employment service professionals is ready to hear from you.
Contact us today!
Join us for a virtual lunch and learn event:
NEW! Employer Lunch and Learn: Debunking the Myths and Celebrating the Benefits of Hiring Persons with Disabilities
With Tara Thom Burnett, Employment Facilitator, and Melissa Hejja, Employment Specialist
Tuesday, February 9 at 11:00 a.m. Pacific (2:00 p.m. Eastern)
Persons with disabilities in Canada make up 11 percent of the population aged 25 to 64. While the numbers are great, they are less likely to be employed or seek employment compared to those living without a disability. This reality remains despite numerous positive outcomes and success stories reported by employers across the nation. In many cases, employers are hesitant to hire a person with a disability due to a lack of information. If you are an employer who would like to diversify your staff by tapping into an underrepresented, aspiring, and talented group of individuals, this webinar is for you. Please join us for this informative session where we will discuss the myths and benefits of hiring a person with a disability, costs of accommodation, return on investment, and much more!
GUEST SPEAKER! Employer Lunch and Learn: The Five Surprisingly Easy Changes to Make Your Business More Accessible
With Marco Pasqua, Inspirational Speaker and Accessibility Consultant
Tuesday, March 16 at 11:00 a.m. Pacific (2:00 p.m. Eastern)
Have you always wanted to make your business more accessible to people with disabilities but you just don't know where to begin? There is no better time than the present to build some inclusion strategies into your restart planning. The good news is, it's not as complicated as you think, and not only can you increase your bottom-line, but you can provide opportunities for a new, often underutilized talent pool to join your team. As both a business leader and person with a disability, Marco Pasqua will share his five surprisingly easy changes you can make to increase the accessibility of your organization and teach you some new ways to adapt to our ever-changing world to stand out from the competition. Join us for this special presentation!
NEW! Employer Lunch and Learn: Getting Your Numbers Right and Ready – Understanding the Cash Flow and Financial Statements
With Anne-Marie Edgar, CEO, and Heidi Abbott, Business Advisor
Thursday, March 18 at 11:00 a.m. Pacific (2:00 p.m. Eastern)
Does the idea of setting up your books and preparing your financial statements leave you in a cold sweat? Don't know where to start when it comes to finding answers? Your fear is a common reaction for many small businesses, but it will only impede your progress with preparing the very documents every traditional lender needs to see. Join Anne-Marie and Heidi in this session as they highlight the relative simplicity of getting your business set up right from the start. You will see a live demonstration of the cash flow and financials in action, so don't miss this one!