Employer Services
Employer Services
Reach the Next Level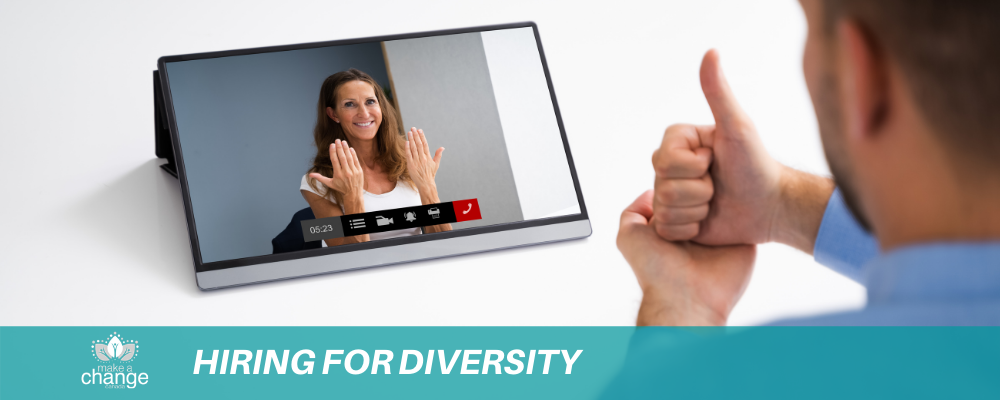 You've determined that including a commitment to diversity is not only a positive thing to do, but will enable your business to hire skilled employees you have not previously considered.
Through detailed interviews to determine your needs, a thorough review of your business technology capabilities, and the opportunity for financial assistance, our Tech Diversity Online program can work with you to access a talent pool of candidates to assist you in growing your business.
Please note: Financial support through our wage subsidy program is subject to funding availability and eligibility requirements. Each request is assessed on a case-by-case basis and is subject to final approval.
Our team of employment service professionals is ready to hear from you.
Contact us today!
Join us for a virtual lunch and learn event:
NEW! Employer Lunch and Learn: You Have Great Staff – This is How You Keep Them
With JA Jonusas, Business Advisor, and Tara Thom Burnett, Employment Specialist
Tuesday, November 1 at 11:00 a.m. Pacific (2:00 p.m. Eastern)
Hiring and training new staff is a time-consuming and costly process that takes you away from running your business. If you have a high staff turnover, this will only compound the problem. As an employer, it is important to know what factors can contribute to employee turnover and what you can do to improve staff retention. In this session JA and Tara will explore approaches toward employee relations that will help you to keep the staff you have, longer. Take a valuable break over lunch to attend this session, and you will discover more about effective leadership, workplace communication techniques, and conflict resolution. You will also learn how to manage change in the workplace and ways to improve your work-life balance. Sign up today!
NEW! Employer Lunch and Learn: How to Master the Art of Listening
With Business Advisors Louise Doyle and JA Jonusas
Tuesday, December 13 at 11:00 a.m. Pacific (2:00 p.m. Eastern)
Have you ever thought to yourself, "What did I just hear?" It takes a lot of practice to develop the skill of being an effective and active listener, but no other skill will better serve you in both the personal and professional sides of your life. Effective listening is at the heart of everything you do as leaders, employees, parents, and life partners. Join JA and Louise in this lunch and learn session as they show you how to master the art of listening. Sign up today!