Business Ideas to Start for Little Money
By Bruce Lacroix © 2007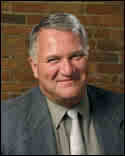 Bruce Lacroix is a middle-aged triathlete, small business & tourism consultant, speaker and writer. He lives in Nelson, BC, and has clients in Canada and the Caribbean.
There are thousands of ideas out there for new businesses. The opportunity has never been greater! But what kind of business should you start? Here are a number of ideas from the very popular workshop and conference topic, "101 Business Ideas to Start for Under $1,000."
Mobile car / truck wash You go to customers houses or place of business.
Manufacture, using discarded wood products. Many people with even a slight artistic bent are making good money from what others throw away.
Carpet cleaning
Home exterior cleaning Buildings need to be washed of dust and dirt. Hose, power washer, couple of ladders, vehicle, and you're in business
Paramedical equipment supplier. Making and selling customized first aid kits to.....
Consultant: Do you know something others don't, that they'll pay for? beauty, career, home decoration .
Manufacture pet houses: Pets are big business, and some pet owners will pay big bucks for homes for their cats, dogs, birds, gerbils.
Teaching youth financial planning A great need, and few of the "big guys" in financial planning are addressing this need well.
Web-based consulting and info service Your office is your computer
Pet trainer and pet psychiatrist And you do not need any fancy qualifications or training
Clown service Kids parties, corporate retreats, weddings, family reunions... all could use a good laugh
Specialty food importer You purchase those special sauces from Indonesia, mark them up, and resell to specialty stores. And you get to travel tax free.
Fireplace log manufacturer Fireplace logs can be made from old newspapers, sawdust, coffee bean shells
Temp help service You're the go-between, providing temporary help to businesses in need.
Evening day-care Sort of an oxymoron, but you know what I mean. How come all day cares close at around 5 or 6 PM, and are not open on weekends?
Rickshaw/horse drawn carriage Very popular in Quebec City, Victoria, Asia. Want to stay in shape and make some money? Take a bicycle, add a bench in the back, stir in a tourist or two, and presto! Instant business.
Tea house Does your area really need another coffee shop? But how about a tea house?

And... well, you get the picture. There are many businesses that can be started for little money, with little competition, and that bring in instant cash flow.
Bruce Lacroix is a small business and tourism consultant, speaker and writer. He lives in Nelson, BC, Canada and has clients in Canada and the Caribbean.