Guest Speakers
Guest Speakers
Chris Holland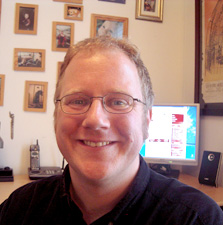 With over 20 years of hands on experience in Marketing, Sales, Promotions and HR, Chris Holland has had the opportunity to learn from the best and develop a number of marketing methodologies that give entrepreneurs the opportunity to manage their business needs with ease.
Big business have multiple levels of help and systems to ensure everything runs smoothly, Chris Holland has created programs which will give individuals the opportunity to manage and run their businesses efficiently and effectively.
Chris Holland is also an at home entrepreneur that has created a Marketing and Communications company that gives entrepreneurs and individuals the tools and methods needed to run a successful business, while maintaining their ideal lifestyle.
Residing in the Kootenays with his family, Chris provides a very fun and friendly style of no nonsense business training. Most entrepreneurs have an emotional attachment to their business, this passion is something to be celebrated and highlighted. Chris finds inspiration in many aspects of business and feels that any obstacle is an opportunity to grow.
---
Bruce Lacroix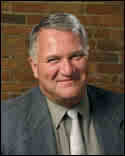 Bruce Lacroix is a self-employed speaker, writer and business consultant in Nelson, BC.
Bruce has assisted persons with challenges and disabilities in a number of areas, including business start-up and business counselling. He has overcome his own personal challenges, including serious cancer. This provided him with a new outlook on life, living and making a living. He enjoys helping people make the most of themselves.
Over the past 12 years, he has assisted over three thousand people with planning and marketing their business. In addition, Bruce is a writer, consultant, and popular conference speaker. Clients in Canada and the Caribbean include national and provincial governments, businesses, colleges, community development, and tourism organizations. His clients enjoy his down to earth approach and humour.
---
Andrew Earnshaw

Andrew Earnshaw is a partner in Makalu Systems Inc., a startup Technology company. He and his collegues are designing remote sensor networks that will bring tremendous improvements to decision making in avalanche terrain. Prior to joinin Makalu, Andrew worked as Loans Manager for the Community Futures office in the Central Kootenay region of BC, assessing loan applications and providing general business counseling for clients. He graduated in '93 from Queens University in Kingston Ontario with a business degree, before moving west to elude corporate Canada, and ski. Prior to working for CF, Andrew was employed at an Advocacy Centre. There he undertook community development initiatives regarding affordable housing and poverty advocacy. In addition to his current CF responsibilities, Andrew is very active in the community through economic development, sports, and the municipal advisory planning commission
---
Wayne Schweitzer
Wayne Schweitzer is an Accounting Technologist through the Society of Management Accountants of BC. He has years of experience teaching business and financial management courses at Selkirk College in their Hospitality and Tourism Department. In addition, Wayne has also taught business management programs in Asia and the Caribbean. Over his career he has worked in both economic development and in industry. In his spare time, Wayne operates his own home-based business assisting small businesses with tax issues.
His main specialty is in financial management and he will be happy to assist you in understanding your businesses' "financial picture".
---
Jan Wright
Jan Wright has over 11 year's experience in facilitating workshops and one-on-one counselling to small business owners. Her workshop participants often use words like "inspirational" and "motivating" to describe her.
Jan also has a strong background in both career planning and adult education. She is currently the Executive Director of Kootenay Career Development Society and has extensive experience working with clients living with a disability. She has a strong interest in how e-learning and technology can make education and training available to individuals who prefer to work at home. Jan recently completed her Master's Degree in Leadership and Training at Royal Roads University.
---
Alice Schoffer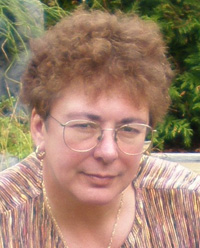 Alice has her Master's Degree in Business Administration along with several years experience as a business owner and facilitator. She is the sole proprietor of "Arrowsmith Consulting Ltd." And offers; Small Business Consulting, Human Resources Management, Workshops/Presentations, Motivational Speaking, Publication Production Fund Development and Professional Writing.
She uses a friendly, interactive approach which combines education and business experience to help your business—Train—Learn—Grow. Alice has been delivering workshops online for CSSD for almost a year now and enjoys being able to connect with the participants who are on their journey of becoming self employed. Alice is a graduate of the Business Abilities Program and knows that planning and a holistic approach to business is essential when living with a disability.
---
Jeanie Paterson

Jeanie Paterson is a Certified Professional Coach and Organizational Effectiveness Consultant who owns and operates Full Spectrum Coaching & Consulting Services. As a coach, facilitator, and consultant, she values working with diverse client groups interested in fostering purpose and vision, authentic leadership, effective communication, and wellness in the workplace.
Jeanie's personal learning journey includes the completion of a master's degree in Leadership Studies (Royal Roads University), certification as a Professional Coach (Coaching and Leadership International), and more recently added both Appreciative Inquiry and Personality Dimensions certifications to her coaching and consulting toolbox. One of her favorite quotes is from Oliver Wendell Holmes…
What lies behind us and what lies before us
are tiny matters compared to what lies within us.
You can visit Jeanie's website at www.jeaniepaterson.com
---
Barb Williams

Barb Williams has been assisting small businesses for over 15 years. From concept development through business planning and ongoing management training her wealth of knowledge and practical hands-on approach to learning is of great benefit to her students. Her educational background includes a diploma in Business Administration specializing in Computerized Accounting Information Systems. Barb has previous experience in adult education having instructed Business Administration and Office Education for the Saskatchewan Institute of Applied Science and Technology. She has had several small businesses over the years and is still self-employed as a bookkeeper and consultant on a part time basis. Barb is employed as the Self-Employment Program Coordinator for Community Futures Central Kootenay in addition to operating a retail gourmet specialty food store with her husband. And if that isn't enough to keep her busy, she is the mother of five children and became a proud grandmother of one this past year.