Meet our Advisors
Meet our Advisors
Louise Doyle
Business Advisor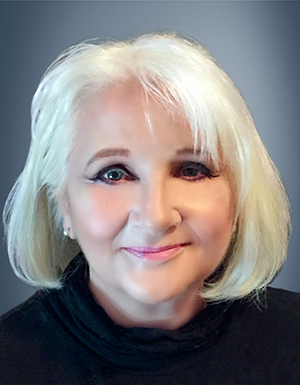 Louise has extensive experience working in the nonprofit sector as a business coach and manager of self-employment programs. Over the past 16 years Louise has helped more than 500 aspiring entrepreneurs achieve their dreams of self-employment. Louise is passionate about inspiring the inner entrepreneur and has a talent for supporting individuals and helping them stay focused on their vision as they develop their business plans. Having overcome a serious health diagnosis herself, Louise knows firsthand the struggles and challenges involved in reestablishing a career. Prior to business coaching, Louise worked for 18 years in the publishing industry in Vancouver and northern Alberta, where she was co-owner and publisher of a local newspaper. Public relations, production, and management were a large part of Louise's role, and she earned significant recognition with her award-winning graphic designs. An adventurer at heart, Louise is passionate about the 13th century. As a published author, Louise has travelled twice to Montségur, France, to conduct research for her book The Last Cathar, published in 2015. Louise is now writing the sequel to this book, to be released during 2019. If that was not accomplishment enough, Louise is also a talented fabric and textile artist. Customers throughout the United States and as far away as the United Kingdom and Argentina have purchased her exquisite silk wall hangings. Louise currently resides in Innisfil, Ontario, where she enjoys spending time with her four grandchildren and her dog, Stoker.
---
Tara Thom Burnett
Employment Specialist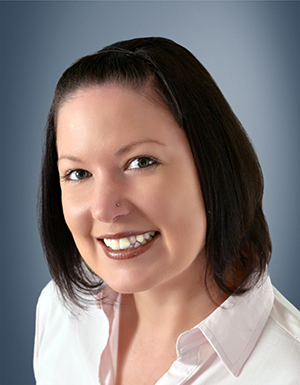 As an employment services specialist with an extensive background in human services, career counselling, and communications, Tara brings 10 years of valuable experience to Make A Change Canada. Throughout her career, Tara has helped hundreds of job seekers find meaningful employment and training opportunities. Tara holds a Diploma in Human Services with a Citation in Mental Health and Addictions from Selkirk College and a Bachelor of Arts in Professional Communication from Royal Roads University. A committed lifelong learner, Tara enjoys attending professional development workshops and integrates cutting-edge practices into her counselling sessions to improve the job search experience for our program participants. Drawing on her strong entrepreneurial side, Tara also owns a communications consulting firm: The Time to Write Communication Solutions. In her spare time, Tara enjoys writing poetry and creative non-fiction. Other interests include graphic design, mountain biking, kickboxing, birdwatching, and exploring the great outdoors. Tara's love of nature comes from her time spent working at a bird rescue facility, one of her most memorable jobs to date. Originally from Prince George and the Lower Mainland of British Columbia, Tara now resides in Nelson, British Columbia.
---
Melissa Hejja
Employment Specialist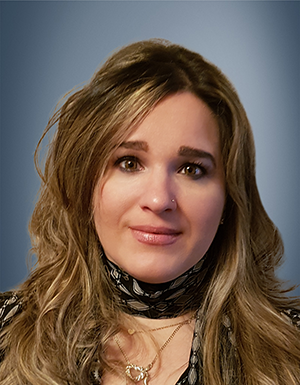 Melissa earned her Bachelor of Arts in Sociology (with honours) from York University in 2009 and later completed her Diploma in Social Work (SSW) at Seneca College. She is also a Registered Rehabilitation Professional (RRP). Melissa brings 10 years of combined experience as an employment facilitator and job developer to Make A Change Canada. Specializing in career assessment, resume writing, interview strategies, job development, and career counselling, Melissa has successfully assisted hundreds of individuals in achieving their employment goals. With her extensive knowledge and interest in assisting individuals facing employment barriers, including those living with a disability, Melissa believes that given the right support, there is a job for everyone. Not surprisingly, Melissa's optimistic nature energizes our team in a positive way. Melissa's has a personal interest in animal welfare and advocacy. She is a big supporter of animal charities and the adoption of pets needing a loving home. Melissa rescued her own dog, Max, from the OSPCA, who now enjoys going on long hikes in the woods with Melissa. Other interesting facts about Melissa are that sushi is her favourite food and she enjoys picking up a good action and adventure book.
---
JA "Judy" Jonusas
Business Advisor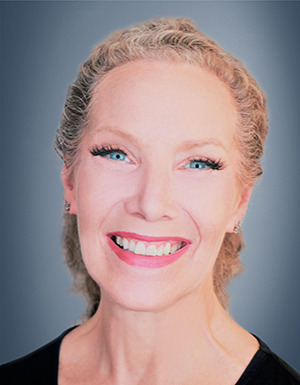 Judy (or "JA" for short) has dedicated more than 25 years to helping entrepreneurs and job seekers achieve their professional goals. Originally from Ontario, at the age of nine JA relocated with her family to the Chicago area. There, JA found solace in sketching, reading, and creating floor plans of fantasy homes. This led her to earning her Degree in Interior Design. Upon completing her studies JA worked in a commercial design studio at theMART and as a freelance designer. Sometime during that period, she gained the name "JA." In 1982 JA was invited to visit British Columbia. Eager to return to Canada, JA packed her car with whatever would fit and landed in Tumbler Ridge, British Columbia. From there she moved to 100 Mile House where she earned her certification in Adult Education and, amongst other endeavours, became the community service provider for BC Works! in 100 Mile House and Williams Lake. JA developed her entrepreneurial drive during her formative years, working alongside her family in their cider mill, and at one time co-owned a welding and marine company in B.C. Today JA resides in Brampton, Ontario. Throughout her career JA has provided business coaching, employment counselling, and life skills training through a myriad of career services and educational organizations. JA has given her time through volunteerism to help at-risk youth and has helped support and supervise peer group grief facilitators. An avid learner, JA continues to enhance her skills and knowledge. Topics near to her heart include herbology, quantum theory, human potential, metaphysics, and thanatology. JA's most cherished moments are those spent with her deaf rescue dog, Nova, a Central Asian shepherd from Israel. Nova's unique look resembles that of a polar bear, and he is often called on to pose for photographs with strangers, something that JA always recalls with a smile.